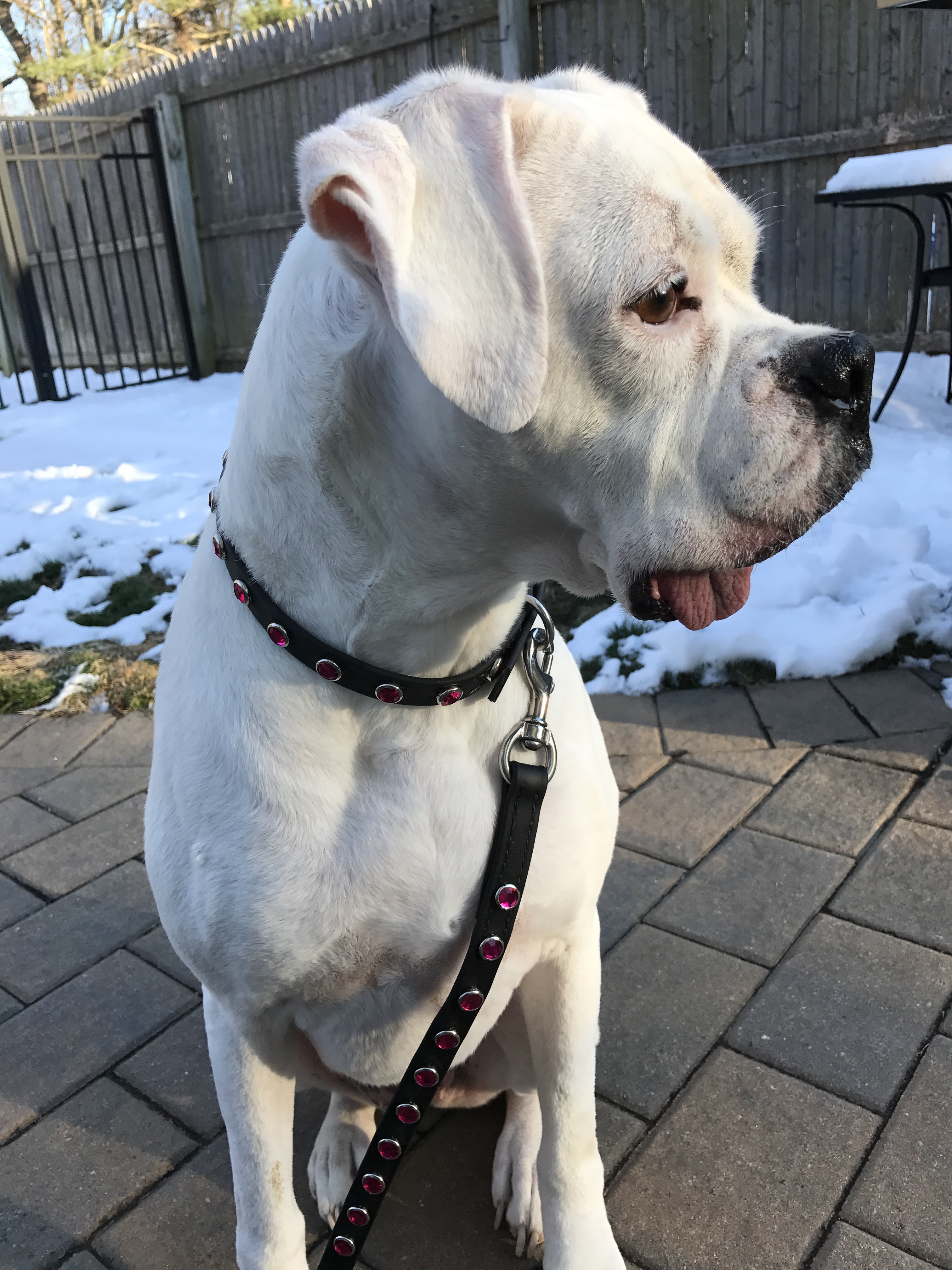 Two Horse Tack produces adorable and pretty dog collars and leashes. They claim that their products are "stink proof" and washable beta biothane. So since we've got stinking boxers, we wanted to test them out.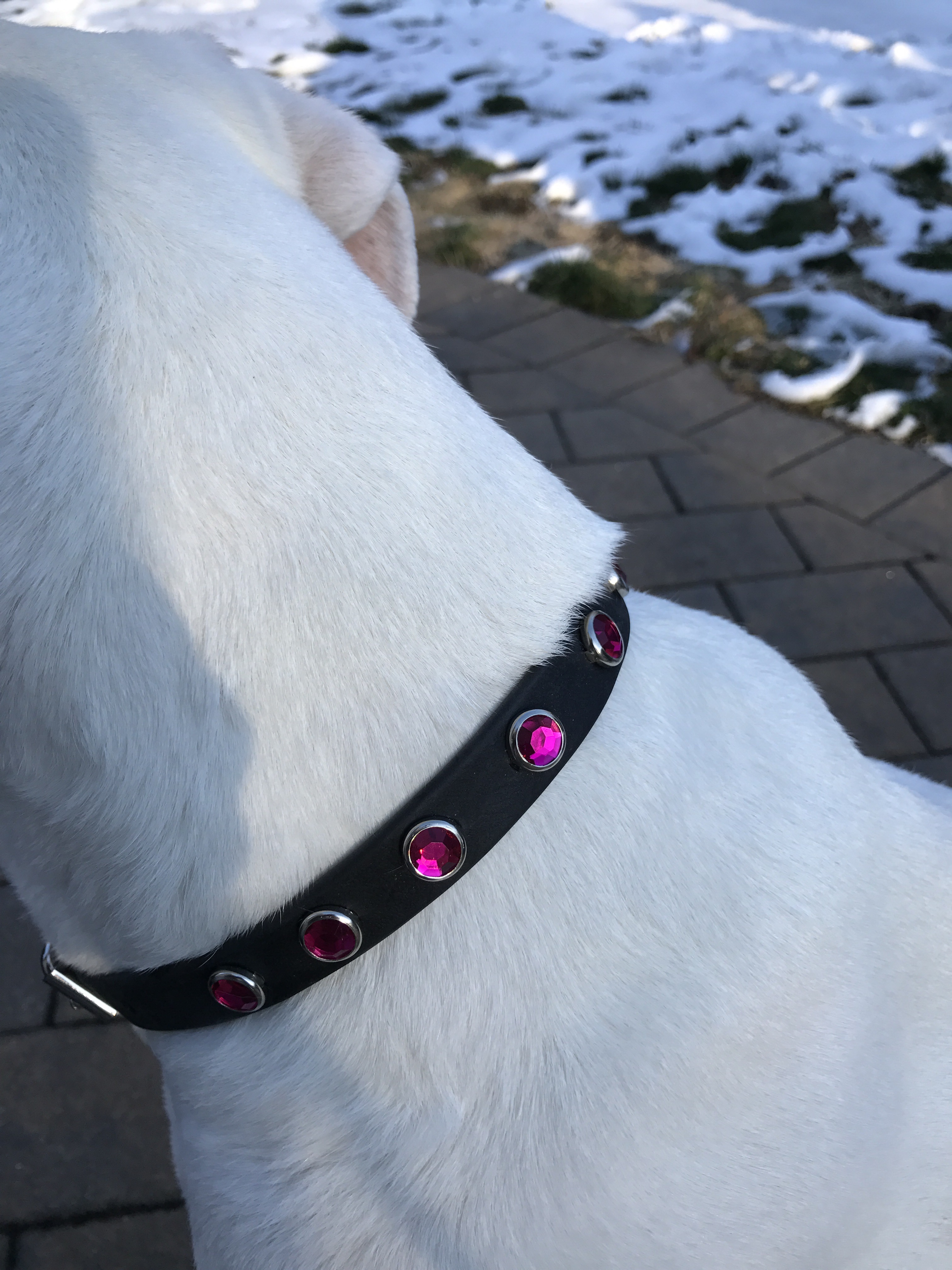 First off, the collar is beautiful. And we figured if it can hold a horse-  it would probably hold our boxers. We were right, it held our crazy girl "Daisy."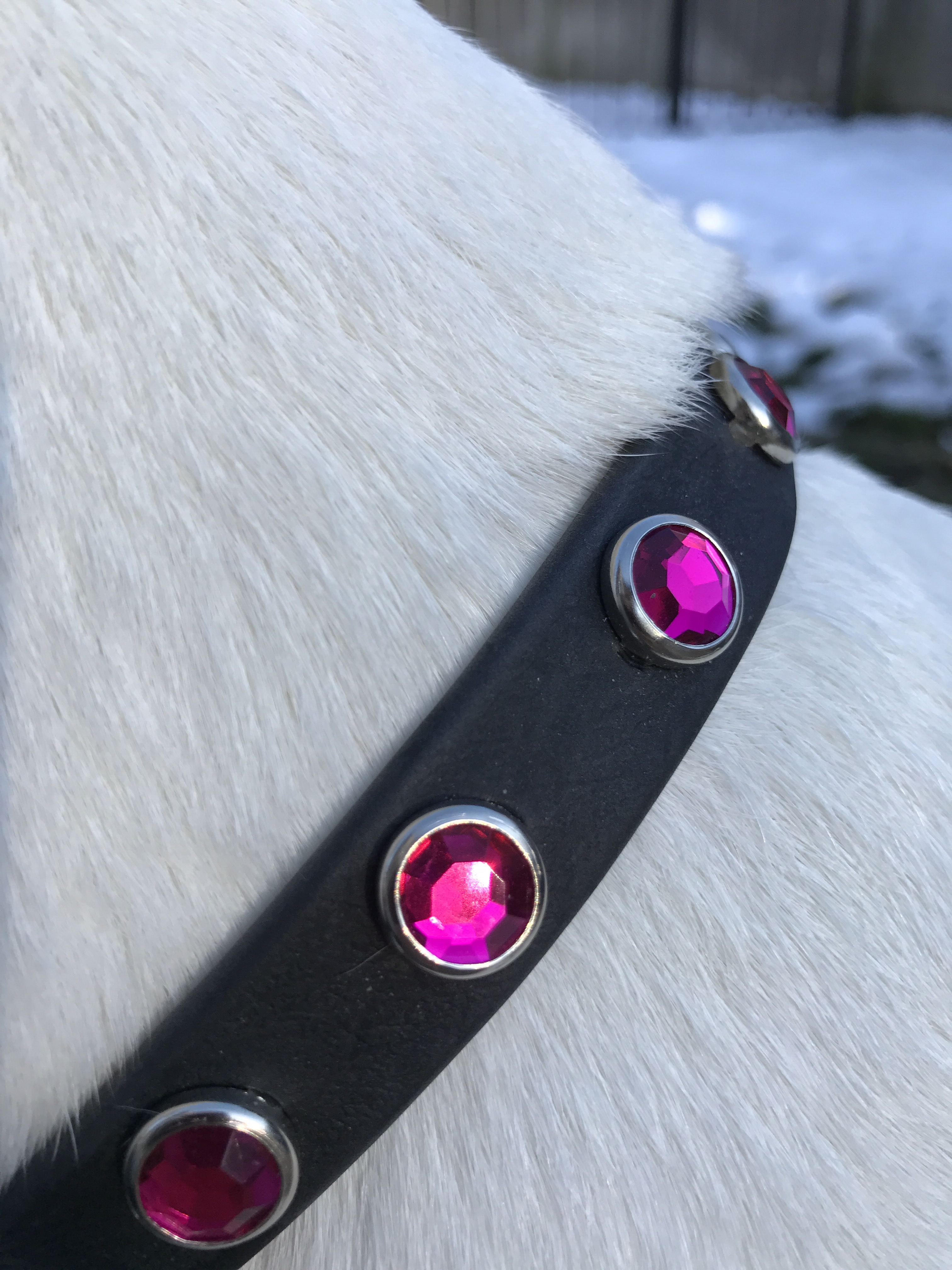 The quality? Well, it was beautifully made and the "bling" made it even prettier. Washable makes it really practical. Boxer get into things, this we know- so should your  dog roll in something, some soap and water and this collar is like NEW again.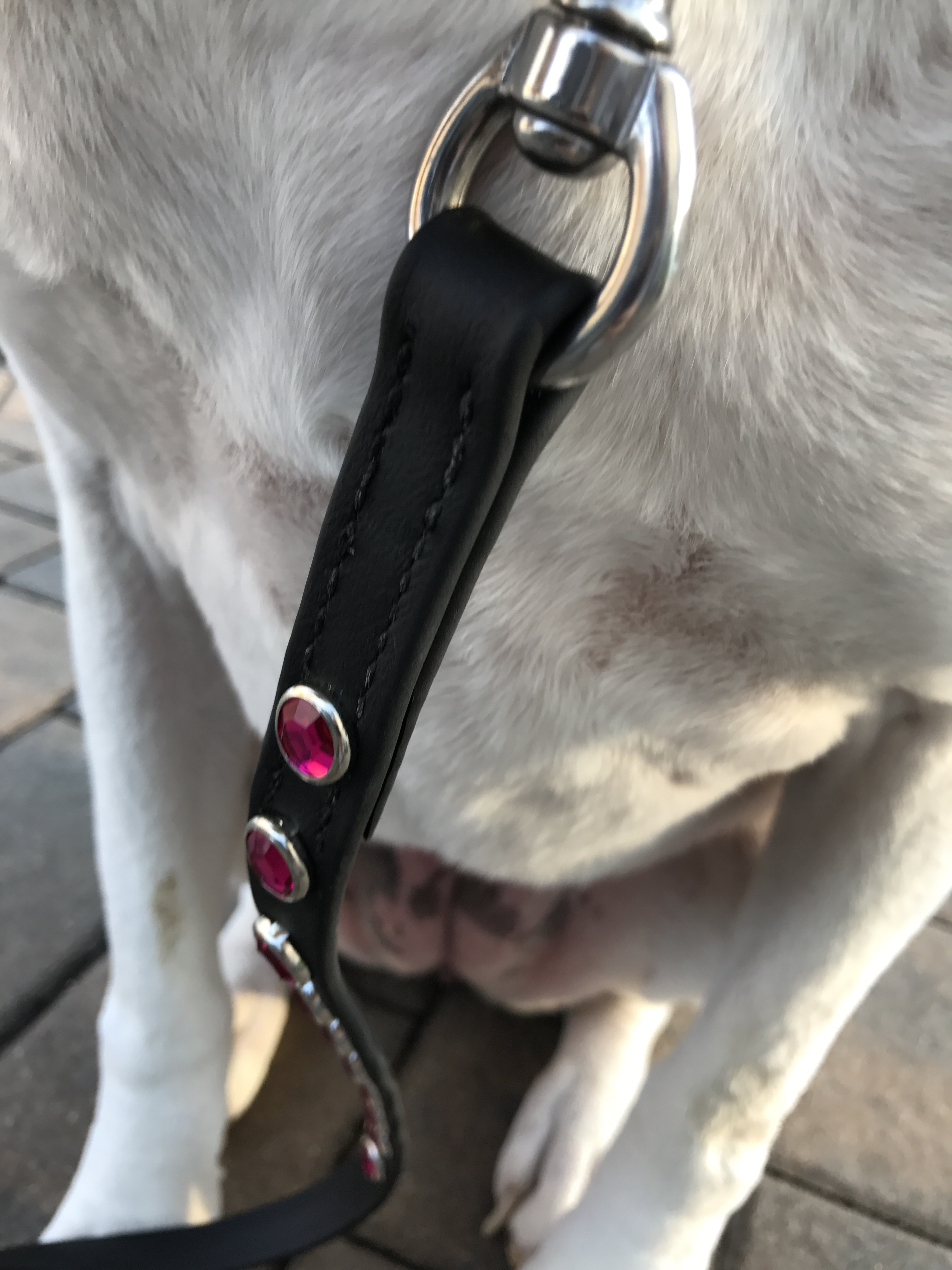 They make leashes to match. They also say it'll never rot or break. I really liked that although it was freezing out, it didn't get hard like typical leather collars would get.
If your not into the bling, Two Tack Horse has collars with stars and reflective overlay (LOVE THIS) that lights up at night when light hits it. Definitely effective for night walkers.
It was easy to order and shipping was fast. So if you're interested in a unique look (that all your dog friends will be asking about), sturdy and stink proof collar and/or leash- we recommend Two Tack Horse.
In addition, our readers get 10% off 🙂