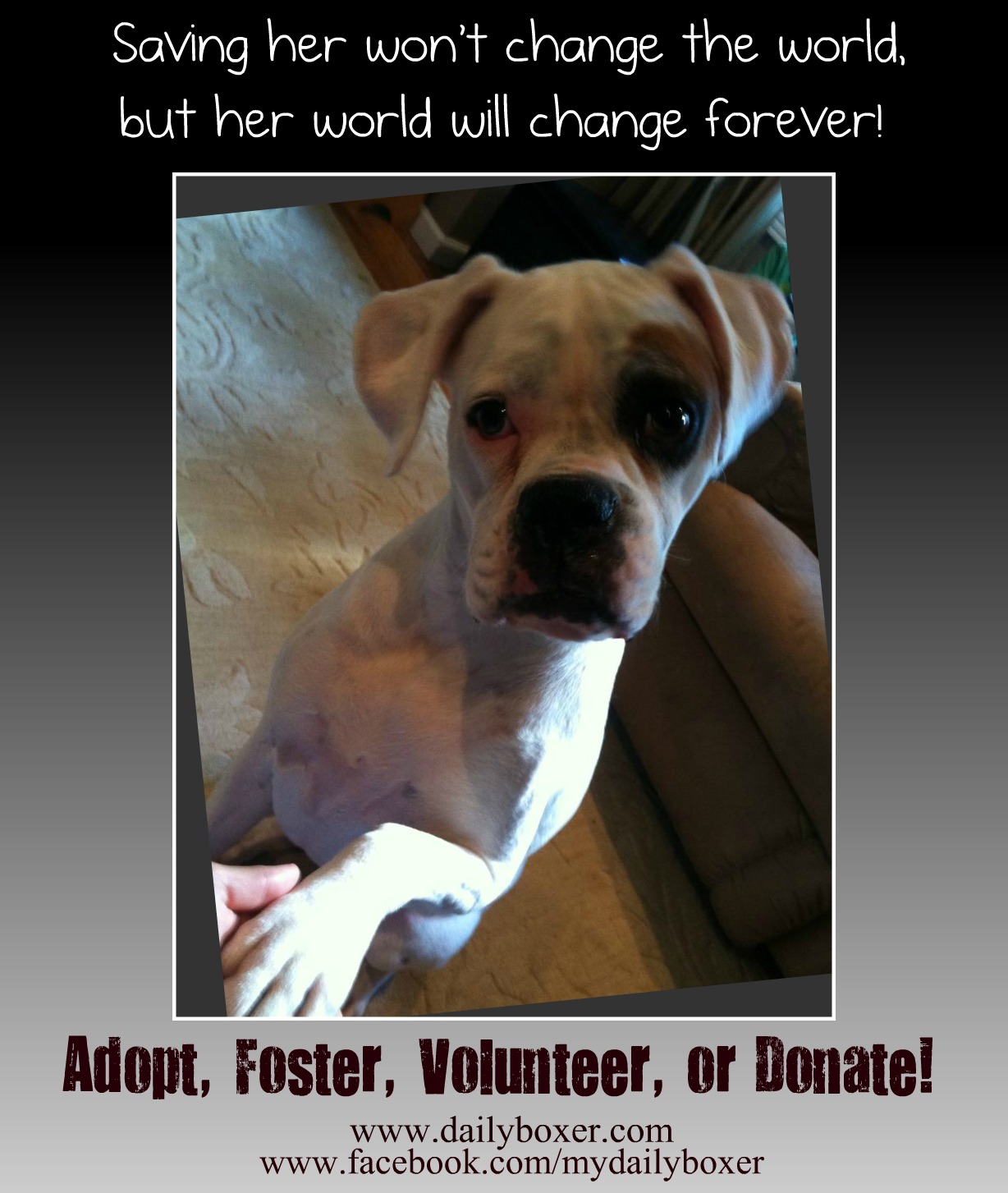 We welcomed our boxer, Daisy, into our family when she was 8 months old.  Like most rescues, Daisy's story is sad and heartbreaking.  Fortunate for her, she has a happy ending in our crazy boxer loving family.  It was the best decision we made to adopt Daisy.  In so many ways, she has helped and loved us as much as we helped and loved her.  Here are 9 ways you can get involved and help other boxers like Daisy:
Adopt and open your home and heart to a rescue

Foster many boxer rescue organizations are in need of foster families, open  your home to help a rescue
Sponsor at your local rescue or shelters
Volunteer your time to your local rescue organizations
Donate money or items to local shelters or rescue organizations
Transport to and from shelters, fosters, and forever homes
Educate people on the importance of spaying/neutering and adoption instead of purchasing
Network -share, share, share to help find forever homes
Cross post -re-post content and pictures to get the word out
If you would like to help or rescue a boxer check out the American Boxer Rescue website for a rescue organization in your area.