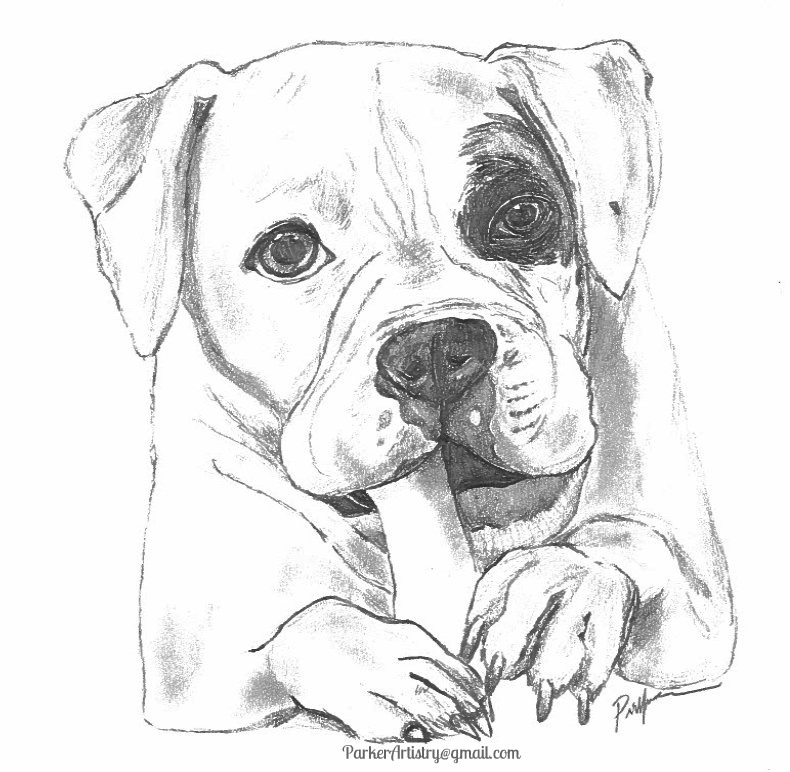 I'm writing this article to acknowledge a very talented high school student, Parker Caruso, who agreed to sketch a boxer for The Daily Boxer's new logo.  It amazes me how art (whether it be drawn, painted, sculpted or photographed) can capture the perception of one's imagination and true beauty.  Sometimes it communicates an idea or feeling while other times it allows you to see the world from the point of view of another person.  A great sketch, painting or sculpture can also help you to understand your own emotions.
As I sit and look at Parker's sketch, I am amazed by the way she captured the expression in Daisy's eyes.  Even my photo couldn't show that much detail!  I started to think about all of the photos of boxers and the way their loved one's capture them. To me it might look like a funny, silly, sweet, or peaceful moment but writing this article has me wondering what it is that you see from the other side of the camera lens? Do you see what I saw in Parker's sketch? Did you notice detail or just get an overall feeling or emotion?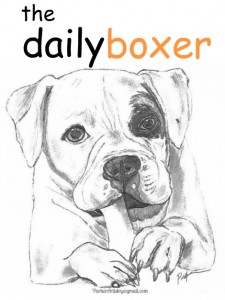 I am so happy to announce that we will be using her sketch as The Daily Boxer's new logo. This is Parker's first paid and published piece of artwork.  Congratulations Parker, you truly are a very talented young lady (ParkerArtistry@gmail.com).
Below are some other artists (Dean Russo, DJ Rogers, Svetlana Novikova, Robyn Saunders, Jim Bryson, Sarah Dowson, Louise Charles, to name a few)  who have captured boxers, as we love them! Enjoy!